When you have a perfect match, it's easy to create something big.
Tomáš Satoranský, member of the Chicago Bulls NBA team, is also a driver of Audi Q7. A very impatient driver when it comes to craving for a new model.
While Tomáš was waiting we prepared the the second phase of the campaign.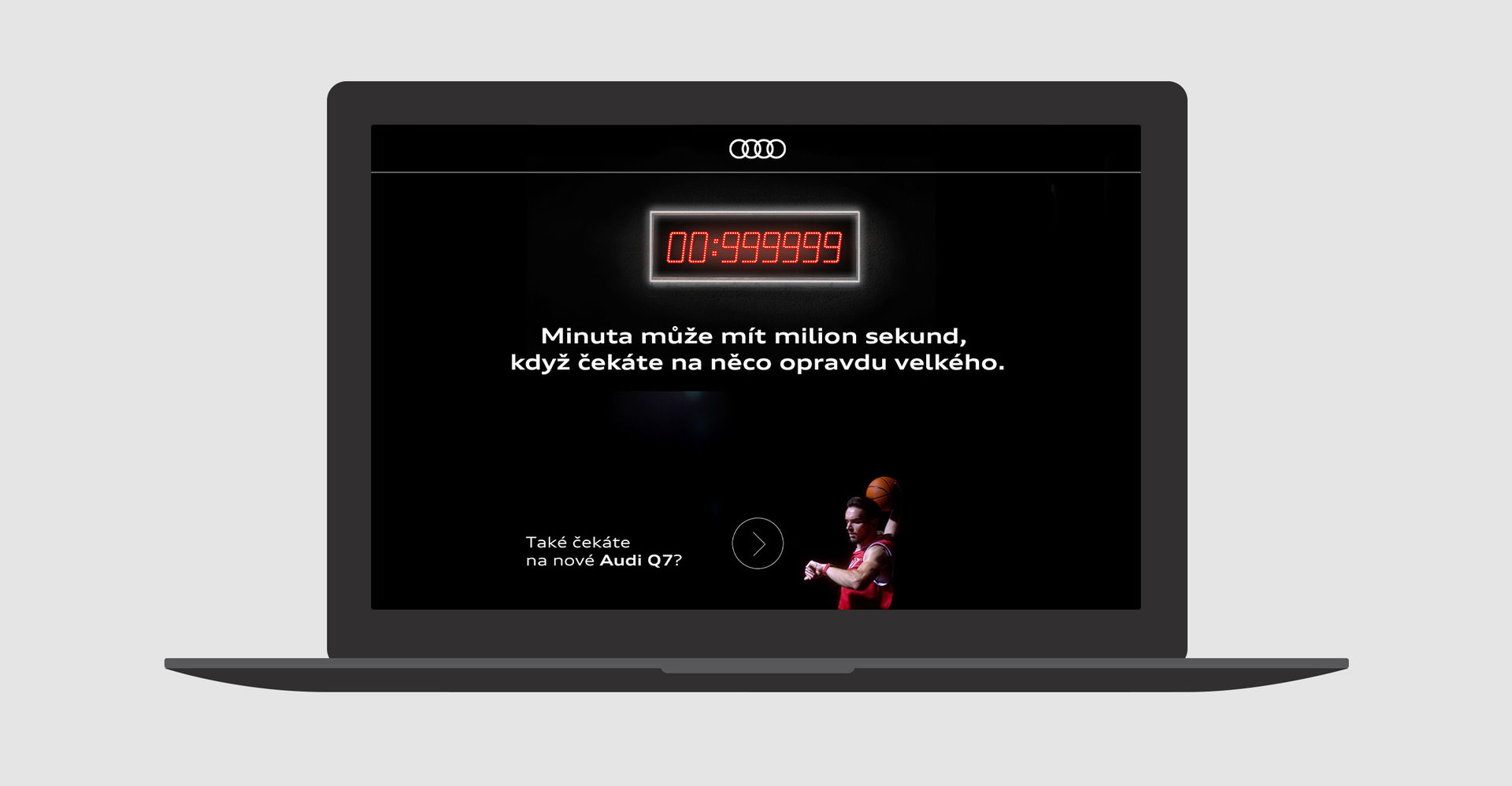 Never miss the target!
The car-focused second phase of the campaign was rolled over all the media channels as always. We just wanted to make sure that we didn't miss a throw. You know.